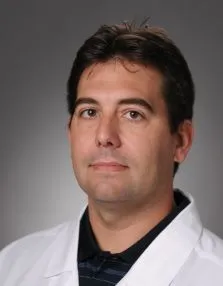 Dr. John Moody
Dr. John Moody received a B.S. in Biology from the University of Illinois, Champaign-Urbana. He then earned his Doctor of Dental Surgery degree from the University of Illinois at Chicago. Since graduation he has worked along side many excellent restorative and specialty dentists. He also spent several years as a faculty member at a dental hygiene school. Dr. Moody is a member of the American Dental Association , North Carolina Dental Society , Charlotte Dental Society , Chicago Dental Society , Seattle Study Club, and the Academy for Sports Dentistry . Dr. Moody moved to Charlotte in 2007 with his high school sweetheart wife and their twins to take in the favorable climate and opportunity.
DR. Tran Nguyen
Dr. Tran Nguyen was born in California but moved to Charlotte when she was young and calls this state her home. She received her B.S. in Psychology from the University of North Carolina at Chapel Hill. She received the Carolina Blue Award for upholding great standards of community service. After finishing her undergraduate studies she obtained a Doctor of Dental Medicine degree at ECU School of Dental Medicine where she graduated with honors. With her dedication to leadership and organized dentistry she received the North Carolina Dental Society Student Leader in Organized Dentistry Award. Dr. Nguyen furthered her education at ECU's Advanced Education in General Dentistry program and graduated with honors. She is a member of

Academy of General Dentistry, American Dental Association, and North Carolina Dental Society.

In her free time she enjoys playing with her dog Flash, rock climbing, traveling, and exploring food.
DR. Funmi Akinyemi
-Over Five years of experience in general dentistry at a practice affiliated with First Dental of Huntersville
-She is driven to provide a calm, stress free and painless dental experience for her patients
-Loves establishing a great rapport with patients as she guides them through their unique dental journey to their healthy optimal smile.
-When she's not crafting beautiful smiles, she enjoys spending time with her family, taking walks at the park and listening to music.
---

The Team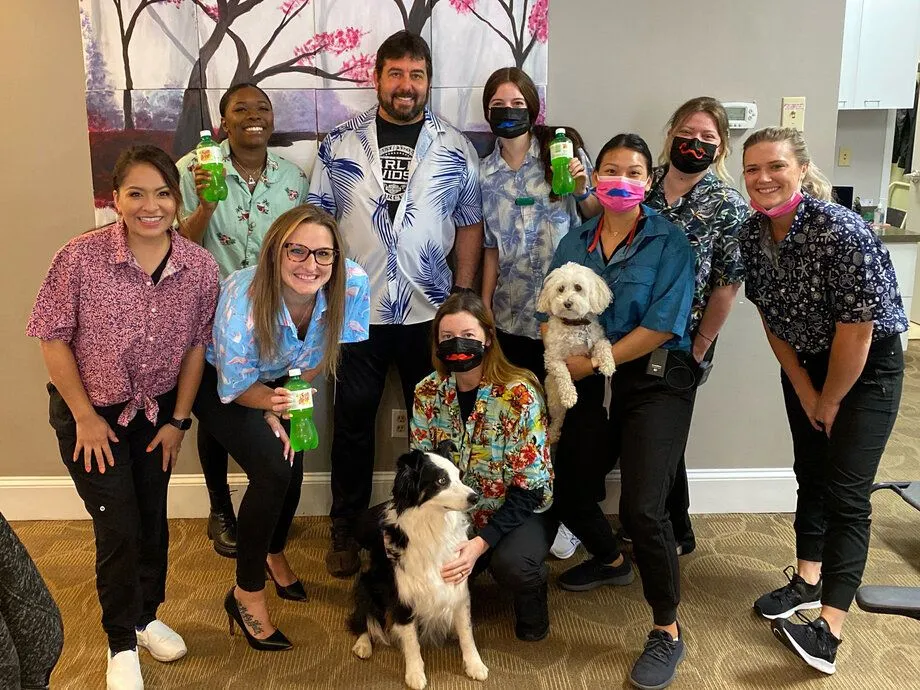 Danielle
Office Manager
Hi! My name is Danielle and I moved to the Charlotte area in 2015 from the northwest suburbs of Chicago, Illinois. I found my passion in dentistry and haven't looked back since. I enjoy working with our amazing team and helping patients achieve the smile they've always wanted. When I'm not at work I enjoy traveling, hiking, and spending time with my husband and our 5 cats. I am that crazy cat lady!
Jada
Insurance Specialist
Hi! My name is Jada and I was born in Baltimore but have lived in the Charlotte area most of my life. I've stumbled upon an unknown love of
dentistry, and don't plan on ever leaving! In my down time, I enjoy playing fetch with my beagle Junie, and trying new foods with my husband, I'm recently married.

Rebecka
Hygienist
Hi, my name is Rebecka. I moved to the Charlotte area 5 years ago from northern Illinois. I graduated from Central Piedmont Community College in 2016 and have worked with Dr. Moody ever since! I am a mom to three boys and have two 60 pound fur babies. When I am not cleaning teeth I enjoy traveling North Carolina, being with friends, scrapbooking, and going to local car shows with my husband. Dental hygiene and being a part of your oral health is a huge passion of mine and look forward to meeting you.
Hygienist
First dental of Huntersville is not the first dental practice I've worked in, it is my forever home. I enjoy most types of crafting. My craft room is overflowing with project that need to be finished.
Brenda
Hygienist
Hi everyone, I'm your local dental hygienist, Brenda Flores. I attended the dental hygiene program at Forsyth Tech, in Winston-Salem. As an RDH, my goal is to save teeth; so get ready! I was born in Mexico and brought to N.C. in 1995. As a foreigner, I take opportunities incredibly seriously. I am a DREAMER in all senses! I love having a vision, aim high, and work nonstop to achieve any goal! Stones in my path just fuel my adrenaline to become better than yesterday. I'm super blessed to have an amazing family! My husband and I have two wonderful sons that mean the world to us!! We also have the cutest little toy poodle that brighten our days! I'm also a stylist so when I'm not taking care of patients you can find me at the beauty salon taking care of clients.
Jill
Hygienists Assistant
I love working with Dr. Moody almost as much as I love my fiancé.
Jenny
Dental Assistant
Hey Y'all! My name is Jenny! I was born and raised from the mountains of North Carolina. I graduated from Lake Norman Dental Assisting School in December of 2016, and have been at First Dental since February 2017. When I'm not assisting Dr. Moody, you can find me at the gym, outdoors, with my 30 pound miniature goldendoodle, hanging with friends. I enjoy shooting guns, hunting and painting.
Courtney
Dental Assistant
Hi, my name is Courtney. I moved to the Charlotte area a little over two years ago from mid Ohio. I graduated from the Ashland County West Holmes Dental school in 2017. I have had the pleasure of working with this amazing team since moving. While outside the office, I enjoy traveling with husband and our furry friend, being outdoors, hiking, and riding my horse. I enjoy assisting patients in learning about oral health and helping create beautiful smiles! I look forward to meeting you at your next visit!