My Blog
Posts for tag: root canal
By First Dental Of Huntersville
March 25, 2015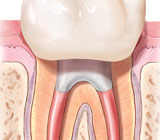 For generations, root canal treatment has received a bad rap. Thought to cause pain, it is actually just the reverse. The truth is that root canal treatment does not cause pain but actually relieves it. Not only does root canal treatment relieve pain, it literally saves the affected tooth or teeth from further damage and/or loss.
To get started, let's define this procedure. A root canal treatment is a procedure in which the diseased pulpal tissue in the root canals are removed, disinfected, cleaned, and sealed. This is usually necessary following inflammation and infection of the pulp — which is the cause of your pain — as a result of severe decay or in a very heavily filled or damaged tooth.
However, if left untreated, an infected tooth can spread into the bone and even cause an abscess — and that can be more painful and impact your overall general health. The good news is that once a tooth has had the appropriate endodontic treatment ("endo" – inside; "dont" – tooth) followed by a proper restoration, it can last as long as your other teeth. The key is to take proper care of your teeth, have routine cleanings, and visit our offices as soon as you feel you have a problem with a tooth.
If you are having pain from a tooth or several teeth, you may need a root canal treatment. Please contact us today to schedule an appointment before it gets worse. To learn more about the signs, symptoms, and treatment for a root canal, read the article "Common Concerns About Root Canal Treatment."
By First Dental Of Huntersville
September 24, 2014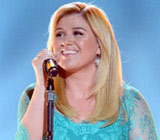 Now that celebrities can communicate directly with their fans through social media, we've started to see dispatches from some surprising locations — the dental chair, for example! Take singer Kelly Clarkson, who was the first winner of American Idol, and perhaps one of the first to seek moral support via social media before having an emergency root canal procedure.
"Emergency root canal — I've had better days," Kelly posted on her Facebook page, along with a photo of herself looking… well, pretty nervous. But is a root canal procedure really something to be scared about? It's time to clear up some misconceptions about this very common dental procedure.
First of all, root canal treatment is done to save a tooth that might otherwise be lost to an infection deep inside it. So while it's often looked upon with apprehension, it's a very positive step to take if you want to keep your teeth as long as possible. Secondly, tooth infections can be painful — but it's the root canal procedure that stops the pain. What, actually, is done during this tooth-saving treatment?
First, a local anesthetic is administered to keep you from feeling any pain. Then, a small opening is made through the chewing surface of the infected tooth, giving access to the central space inside, which is called the "pulp chamber." A set of tiny instruments is used to remove the diseased pulp (nerve) tissue in the chamber, and to clean out the root canals: branching tunnel-like spaces that run from the pulp chamber through the root (or roots) of the tooth. The cleared canals are then filled and sealed.
At a later appointment, we will give you a more permanent filling or, more likely, a crown, to restore your tooth's full function and protect it from further injury. A tooth that has had a root canal followed by a proper restoration can last as long as any other natural tooth — a very long time indeed.
If you have any questions about root canal treatment, please contact us or schedule an appointment for a consultation. You can learn more by reading the Dear Doctor magazine article "A Step by Step Guide to Root Canal Treatment."